An in-depth needs analysis precedes the compilation of properties and accompanied viewing with our area consultant. Properties are sourced with all Letting Agents and through our extensive Private Landlord property database.
One Day Home Search
We show as many properties as feasible in a one day Home Search and also point out the local amenities.

The actual 'out and about' viewing with our consultant is one full day; the programme also includes half a day of research.
Follow-on Home Search
Should your relocating employee need a second inspection of a particular property or wishes to consider more properties, we provide another day of accompanied viewing.
Limited Property Search
You can opt for two to three properties you wish your employee to view - or someone within your company can view properties on behalf of your employee. This abbreviated search matches all requirements. This programme includes an accompanied viewing and a half-day of research.
Desk Top Search
We search up to six properties matching your requirements and provide a list with all suitable properties. Please note that this is not an accompanied tour.
Your specific requirements
If you have a specific enquiry please let us know and we can tailor the appropriate solution for you.
Premium Leases
Budget 2009: Updated Information issued 22 April 2009
In his budget of 21 April 2009, the Chancellor effectively stopped the practice of paying a premium lease to avoid tax on the benefits of living accommodation for employees. The change in legislation will apply to leases entered into or extended on or after 22 April 2009.
From 22 April onwards, if an employee is provided with living accommodation where a lease premium has been paid of 10 years or less then the tax treatment will be the same as if the premium was actual rent paid on a pro rata basis per year. Apparently the new rules do not apply when a lease premium is paid when the property will be mainly for a business use and partly for living accommodation for an employee.
What is Premium Lease?


The 'Premium Lease' is a simple concept invented by an ex-Inland Revenue Tax Inspector in the early 1970s in UK. The device dramatically reduces the overall tax cost of leasing homes for corporations.
The employer pays the total amount of rent for a set period in advance as a premium, with a peppercorn rent, instead of paying rent on a monthly basis. For example, a property is rented for a period of two years for a monthly rent of USD 1,800. The total lease premium for the two years is paid in advance, so USD 43,200 together with a nominal rent of USD 100 per year. Only the USD 100 per year is a taxable benefit.
Benefits
Huge savings in tax/statutory contributions, now only for premium leases longer than 10 years!
Discounts can be negotiated with home-owners for upfront payments
The transferee's budget can be stretched much further; so that a much better home can be secured than under a regular leasing arrangement
Employer and landlord are committed to the home for the duration of the lease
Tax Implications
The set up costs are more significant than under a regular rental agreement because it is essential you consult with tax specialist and Premium Lease Lawyers.
Tenancy Management

Tenancy Management

We provide full support to your relocating employee and your organisation from the minute you wish to rent a specific property throughout the term of the lease - including the successful return of your deposits.
Tenancy Negotiation
Once the property has been identified, we negotiate with the Landlord and/or their Letting Agent/ residential/commercial real estate agents/agency/realtors in Dhaka, Bangladesh to:
Reduce all fees (such as Letting Agent charges, Deposit, Rent)
Length of Occupancy
Type of Tenancy Agreement (corporate rent, KRS`s TA or AST
Individual requirements and changes to the property
Our legal team will check the tenancy clauses to make sure the tenancy is fair to all parties. NOTE: Although a transferee may have agreed upon a property, there is no guarantee until the tenancy is signed that the Landlord will agree to rent a property to the tenant.
Accompanied Move-In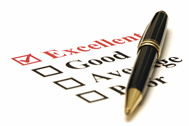 Our Property Adviser and your employee will attend and provide an independent view about the Move-In to the transferee. At this point they will:
Check the inventory prepared by the Landlord and/or their Letting Agents. This will be amended and updated to reflect the true condition of the property at Move-In.
The utility meters will be read and reported.
Appliance manuals will be checked or ordered from the Landlord or KRS as required.
Appliance functions and operations will be explained to the transferee.
Area information on local hospitals, libraries, shops, police, tradesmen, etc. are given for living in Dhaka, Bangladesh
In addition, property management information will be passed on including rubbish (garbage) and recycling collection days, garden maintenance, etc.
Tenancy Renewal
We will re-negotiate with the Landlord or their Letting Agent an extension or new Tenancy Agreement to meet the requirements of your employee, with the appropriate break-clause. On average we save 1.7% of the requested increase for rent.
Tenancy Closedown, Move-Out and Dilapidations Management
Prior to departure, we can supply a professional cleaner at cost. We will attend the property to assist the occupant in checking out, noting any 'damages' against the inventory produced by the Landlord or their Agent. Meter readings will also be taken. We will then negotiate with the Landlord to ensure that the Landlord only claims for actual damages and NOT fair wear and tear to the property and furnishings. This negotiation will be undertaken right up to the point that any claim by the Landlord is submitted to court. On average our Support Services team saves our client/occupant USD 383 for every USD 1,000 claimed by landlords in damages. We will recover the deposit from the Tenancy Deposit Scheme (if a deposit has been paid) and refund the client.