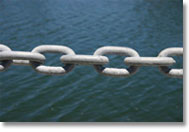 Is international relocation presenting a challenge for you and your relocating employees in Dhaka, Bangladesh? Are you familiar with country specific requirements? Have you lived there yourself and are you able to advise on the ins and outs? Are language barriers, cultural differences and time zones a challenge?
We will manage your relocation requirements in Dhaka, Bangladesh. If your employee relocates from the overseas to Dhaka, Bangladesh or from one country to another, we have the right solution and expertise for your needs.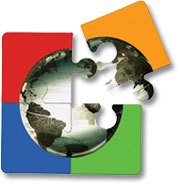 We do not have our own overseas offices. However, through our extensive worldwide relocation experience we have established a very close link and network with overseas relocation service providers. In each specific country, we have partnered through our Supply Chain Management with a destination service provider. Like us, our partners understand the complexity of international relocation and provide innovative and continuously enhanced services. Our partners' experience matches our own and as we are independent; we have selected our overseas providers based on service quality and value for money. By providing a 'hassle-free', easily comprehensible and focused relocation service, we make sure that the individual employees and their family is more productive and content during the international relocation phase. We monitor every single relocation with quarterly updates and feedbacks, ensuring consistency in the programmes and compliance to corporate policies.

We see ourselves as an adjunct to the HR function and give value to Procurement and the individual budget holders, whether they are based in Dhaka, Bangladesh or overseas. Together with our partners we provide a personalised and one-on-one approach. Just like our partners we are independent and so we choose the best destination service providers for the job - the most qualified and experienced people who provide the highest standards of service.

We provide end-to-end relocation services and the seamless delivery in Dhaka, Bangladesh and worldwide. Except for the Guaranteed Sale Price we can offer, on a worldwide basis - every single service which we also provide in Dhaka, Bangladesh.

For your relocating employee and family there is a lot to take on board, besides the fact that they have been uprooted from their comfort zone.

The disconnection from home: Saying good-bye to friends; managing and selling the current home; moving the household goods and pets.

The move: securing appropriate visas; finding the right schooling and sourcing the best accommodation/temporary housing/long term housing/furnished/serviced apartments/holiday rentals in Dhaka, Bangladesh.

At the new destination: culture gap effects; language differences; driving laws; settling-in and finding friends.

We and our Partners understand that relocating your employees internationally will be costly for your company and you need to ensure the assignment is a success. With our services, your employees' needs and your corporate responsibilities are addressed, organised and managed in a timely, expertly and efficient manner.

We provide a full range of services to solve all your challenges. We will discuss your specific requirements and suggest innovative approaches and solutions to your needs. We will coordinate the relocation with your HR/Procurement Department, your relocating employee and family and all suppliers, within and outside Dhaka,Bangladesh. This approach ensures that you have a single point of coordination that liaises with all involved parties at any given time. The communication is always directly between you and our members of staff, who have the clear and complete picture to report back to you on all aspects and stages of the relocation.
For a detailed serviced description please visit:
Temporary Relocation
Permanent Relocation
Corporate Relocation Support Services